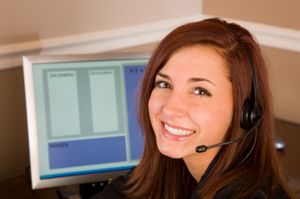 We look for many qualities in the individuals we hire -- the ability to communicate effectively, a high level of organization, strong interpersonal skills, and so on.
Regardless of an applicant's qualifications, we always look for one attribute in particular -- the desire to provide high quality products with excellent customer service. We can train people how to work with clients or run pieces of equipment, but to have passion for customer service and pride for your work takes a unique individual.
If these are qualities you possess, we're sure you'll find a rewarding career with us. We supply our team with the latest technology, afford them the best training available, and provide every opportunity for growth within our company.
Current Opening
Northeast Commercial Printing, Inc. is seeking an experienced, energetic, personable, sales executive with excellent time management, verbal, written, and interpersonal skills. Applicant must be self-confident, organized and able to conduct sales presentations, and is driven to succeed in a highly competitive environment. Prior commercial offset and digital printing experience is required. This position entails the development of new accounts via cold calling, print and email campaigns.
Applicant must have a successful track record selling printing solutions to large and small companies.
Applicant will be required to:
- Launch email campaigns using applications such as Constant Contact, and social media platforms.
- Maintain accurate customer contact information, using software such as Act.
Applicant must have working knowledge of the printing industries major graphics programs.
Northeast Commercial Printing offers conventional offset and digital print solutions.
A very competitive compensation plan will be offered.
Please submit your salary history with your Resume